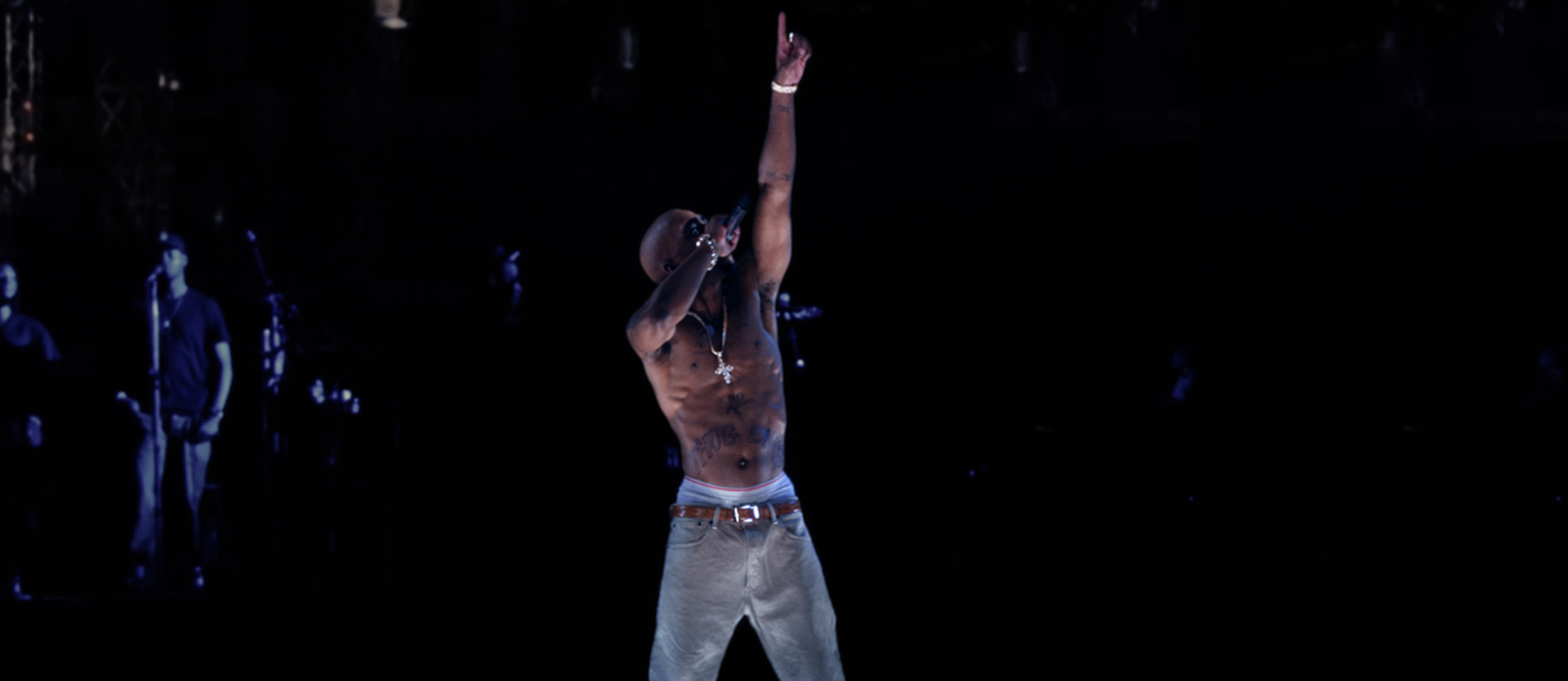 JOHN TEXTOR
CHIEF EXECUTIVE OFFICER
Mr. Textor is a globally recognized, pioneer and developer of disruptive technologies, creative content, and digital distribution business models for media, entertainment and the internet. Featured as "Hollywood's Virtual Reality Guru", by Forbes in 2016, Mr. Textor stands among the earliest advocates of the convergence of entertainment media and technology. Once a programmer-turned-venture capitalist, the late 1990's Mr. Textor presided over great successes and great failures in the startup, turnaround, acquisition and growth of more than a dozen pure technology ventures, a number of which achieved global notoriety, unicorn valuations and successful exits. Known for his leadership of the legendary visual effects company, Digital Domain, Mr. Textor's once diverse film and technology career has become focused on a singular mission of far reaching importance, the development of hyper-realistic, artificially intelligent, computer generated humans…digital humans that assist, that entertain, that educate…digital humans that represent us…digital humans that think. In our accelerating evolution from organic to digital, where AI is so often introduced to replace human contribution, Mr. Textor is devoted to the creation of thinking digital humans that help to improve mankind. The 'rise of the machines', once just a fantasy feature film, is now upon us…and the choices we make during the next decade of digital human development and AI-intent will be as critical to the future of mankind as any decisions made in technology.
In 1999, at a time when major record labels and film studios were rejecting all forms of digital distribution, and Napster was treated as a 'defendant' more than a pioneer, Textor's startup, Jester Digital Corporation, created an internet-based 3-D multi-user virtual world for music, film and social networking, becoming the first digital distribution platform to be endorsed by Metallica, one of the most outspoken opponents of Napster and online content sharing. With the support of landmark joint ventures with IBM and Metallica, and break-through online environments for feature films such as Disney's Pearl Harbor, Textor's virtual 3-D worlds were among the very first internet-based multi-user virtual reality and game environments in the entertainment industry, collectively paving the way for hundreds of massive multi-player games and downloadable music applications to follow.
Mr. Textor's belief in the importance of high-quality computer generated visual content ultimately led him to become the largest shareholder and Co-Chairman of the predecessor to Digital Domain (HKSE: 547). He led its acquisition and restructuring from May 2006, through a NYSE valuation of $450 million in Spring 2012. Under Mr. Textor's leadership, Digital Domain experienced a doubling of its revenues in three years and was re-established as a market leader in visual effects and human animation. The company was responsible for the visual effects of more than 80 large scale feature films, including such blockbusters as Transformers, Flags of our Fathers, Tron:Legacy, Real Steel and Pirates of the Caribbean at World's End. The company won multiple Academy Awards, CLIO advertising awards and was recognized as the first visual effects company to deliver a believable digital human actor in The Curious Case of Benjamin Button. This achievement, known as the 'Holy Grail of Animation', earned the company a 2009 Academy Award for Achievement in Visual Effects. In September 2012, Mr. Textor resigned from Digital Domain, publicly criticizing his board for its support of a hedge fund proposal to liquidate the company's Florida growth business and sell its legacy VFX business to the company's China-based shareholders. Mr. Textor's competing recapitalization offer was rejected by the board and he lost management control of the company in September 2012. In spite of the adverse impacts of the change of control on employees and stakeholders, even a dramatic drop in top line revenues after his departure, the value of Digital Domain and its human animation business, originally purchased by Mr. Textor and his partners for $30 million in 2005, was still rewarded with a US$3.5 billion IPO valuation in Hong Kong in 2015.
In 2013, with a strong core of his Digital Domain human character team, he founded Pulse Evolution Corporation (PLFX), an innovator and leading developer of hyper-realistic digital humans for holographic live performances, virtual reality, augmented reality and artificial intelligence. Mr. Textor became widely credited as the pioneer of the new Holographic Entertainment industry, responsible for the 2012 appearance of Virtual Tupac Shakur at the Coachella Valley Music Festival and the performance of Virtual Michael Jackson at the 2014 Billboard Music Awards, generating more than 100 million YouTube views and 98 billion Internet impressions worldwide. In 2015, Mr. Textor's and his holographic celebrities achieved 'pop culture status' as he and his Pulse partner, Frank Patterson, were parodied in the 'Happy Holograms' episode of the globally successful animated sitcom, South Park.
With a desire to pursue deeper and more globally impactful uses of digital humans, Mr. Textor created Evolution|AI Corporation. The company is focused on the adaptation and development of human animation technology to enable diverse artificial intelligence platforms to interact with consumers in the relatable form of a human face. Evolution|AI intends to develop a robust library of fully functional human faces, and human characters, that will allow people to communicate with leading artificial intelligence platforms, such as Watson, Siri and Alexa, just as they would communicate with other human beings.
Tracing his roots as a programmer back to the early 1980's Mr. Textor's professional track record in technology began with his departure from an investment banking post at Shearson Lehman Hutton in the early 90's. Mr. Textor became the principal founder of Wyndcrest Holdings, LLC, a private holding company focused on technology-related opportunities in entertainment, telecommunications and the Internet. Wyndcrest was best known for its support of the impressive, but then struggling Art Technology Group, a principal pioneer of internet personalization technology that would ultimately achieve a liquid $10.5 billion valuation as one of the most successful IPOs of 1999. Wyndcrest's investment of only $2.4 million was distributed to its limited partners at a valuation of $550 million in early 2000.
In May of 2000, in the difficult aftermath of a technology-related stock market crash, Mr. Textor became a co-founder and the largest shareholder of Virtual Bank, a Florida-based Internet banking startup that ultimately became a multi-billion dollar diversified financial services company. VirtualBank was a clear pioneer in the development of technologies and market practices in the internet banking industry, rewarded with A-list strategic partnerships and co-branded joint ventures such as MicrosoftVirtualBank, EMCVirtualBank, WorldcomVirtualBank and TextronVirtualBank. The growth of its data services division, boasting blue chip clients such as Morgan Stanley, Goldman Sachs and Credit Suisse First Boston, was a significant driver of the company's #23 ranking among the Inc. 500 Fastest Growing Companies. In 2004, VirtualBank's private wealth division (Lydian Wealth Management) was named 'Advisory Fim of the Year' by Institutional Investor Magazine, in large part due to its technology innovation.
Within Wyndcrest, Mr. Textor also served as the Chairman and CEO of BabyUniverse, Inc., a leading e-tailer of baby-related products, which Mr. Textor saved from insolvency with only a $300,000 investment in 2001, increasing annual revenues from $1 million to $40 million, and selling in October of 2007 for roughly $90 million. He also served as Chairman of the Board and principal owner of Sims Snowboards, the world's 2nd leading snowboard brand, and also of Westbeach, a leading Canadian snowboard apparel brand. Contributing to his legacy within the winter sports industry, he partnered with Westbeach founder (and Lululemon Athletica founder) Chip Wilson, to create the first recognized and globally televised World Snowboarding Championship.
Mr. Textor is a graduate of Wesleyan University in Middletown, CT.
Featured as
"Hollywood's Virtual Reality Guru"
by Forbes Magazine in 2016
ALEX BAFER
EXECUTIVE CHAIRMAN
Mr. Bafer has served in senior leadership positions with our company since first becoming Chairman at inception in 2009. In connection with our recent acquisition of Evolution AI Corporation, he transitioned from his dual role as CEO and Chairman, now serving as Executive Chairman since August 2018. He is a seasoned executive and an established entrepreneur, with diverse experience in entertainment, technology, venture capital, and investment management. Mr. Bafer successfully led the organization and development of numerous startup companies, having also achieved a number of successful exits. He is principally responsible for the transformation of our Company from a film entertainment and production company, into a forward-looking entertainment technology and mixed reality company. Mr. Bafer's business management and financial acumen were apparent even early on in his career and have permeated throughout it ever since. After graduating in the top 4% of his St. John's University class, Mr. Bafer moved on to help manage a $500 million portfolio at Merrill Lynch in New York City. He then assumed a position as senior account executive with Preferred Securities Group in Boca Raton, Florida, where he was quickly promoted to President and Managing Director, responsible for overseeing the firm's three trading offices, 50 registered representatives and numerous support personnel. From there he accepted an equity position as a fund manager where he was involved in all aspects of building, organizing and managing a hedge fund. Throughout his career, Mr. Bafer has been active as a venture capitalist and business incubator, where he has been instrumental in support of numerous prominent start-up ventures.
Seasoned Executive with
experience in Entertainment,
Technology and Building Businesses
JORDAN FIKSENBAUM
PRESIDENT
Mr. Fiksenbaum has been working professionally in the live entertainment industry for over 30 years, now bringing to Recall his impressive and relevant experience in senior management including strategic planning, operations, sales, marketing, promotions, event programming, and ticketing. While at Cirque du Soleil, he was responsible for the marketing, sales and public relations initiatives of nine resident shows, including launching Michael Jackson One in Las Vegas, which features an appearance of the holographic likeness of Michael Jackson. Within the theatre industry, Fiksenbaum worked on numerous award-winning productions including The Phantom of the Opera, Ragtime, Disney's the Lion King, Wicked, Les Misérables and Spamalot. His extensive experience and background also include roles as: Founder & CEO of POP Experience; former Vice President of Theatrical Productions for Kimmel Center, Inc. in Philadelphia; and serving as a senior consultant to a diverse group of companies including Feld Entertainment, Celine Dion, DuPont, the Kodak Theatre and Theatre Dreams.
generated Over $5 Billion
in ticket revenue
throughout his career
ANAND GUPTA
CHIEF FINANCIAL OFFICER
Mr. Gupta was appointed as Chief Financial Officer and Executive Vice President of Finance of the Company in November 2018. Prior to joining Recall Studios' as Chief Financial Officer in November 2018, Mr. Gupta worked at Al Jazeera America from September 2013 until June 2016 as the Executive Vice President, Finance and Business Operations. Between January 2012 until August 2013, Mr. Gupta served as Vice-President, Business Planning and Operations at HBO. Before that, Mr. Gupta worked between May 2005 until October 2011 as Vice-President, Financial Planning at Warner Bros.
Mr. Gupta has extensive experience in the media and entertainment industry and also has a Big 4 audit background. His experience in the media and entertainment industry will help the Company manage its financial operations and stay compliant with audit and SEC reporting regulations.
Mr. Gupta is an alumnus of Harvard Business School, where he completed the Senior Executive Leadership Program. Mr. Gupta also graduated with an MBA from Wharton Business School, and holds membership of American Institute of Certified Public Accountants and the Institute of Chartered Accountants in England & Wales.
Big 4 Experience,
Financial Leadership at
A-list Global Media Companies
FRANK ESPOSITO
CHIEF LEGAL OFFICER
Mr. Esposito has served as our Chief Legal Officer since July 2014 and our director since February 2017. Mr. Esposito also served as interim Chief Executive Officer from January 2018 until February 2018. From May 2010 to July 2014, he formed and served as the Managing Attorney at Esposito Partners, a boutique law firm. From February 2001 to May, 2009, Mr. Esposito served as Counsel in the Complex Litigation and Employment Law practice groups at the international law firm Crowell & Moring where he helped negotiate and paper some of the most noteworthy agreements, structures and financing vehicles in the United States. Mr. Esposito began his legal career as an Assistant Corporation Counsel in the Corporation Counsel's Office for the City of New York from September 1997 to February 2010 representing former Mayor Rudolph Giuliani and other high-level mayoral officials through publicity laden litigation. Prior to that, Mr. Esposito clerked for the former Chief Judge of the Federal District Court for the Eastern District of New York during law school in Manhattan. Mr. Esposito serves on various Boards of Directors, including a billion dollar automotive industry conglomerate.
He is a leader in emerging legal fields and has represented companies in sectors from technology and entertainment to new media and financial facilities. Having formerly represented some of the largest companies in the world, he understands well the legal and regulatory challenges to growth. He is a local judge in New York, has received various honors and is well-regarded in the legal and business professions. He brings substantial experience and expertise to the Board.
Mr. Esposito received a BA from Boston University and a JD from Cardozo School of Law where he was a Samuel Belkin Memorial Scholar.
Top-tier Legal Advisor
with Relevant Experience
and Valuable Relationships